The 2019 U.S. Earth Science Team at IESO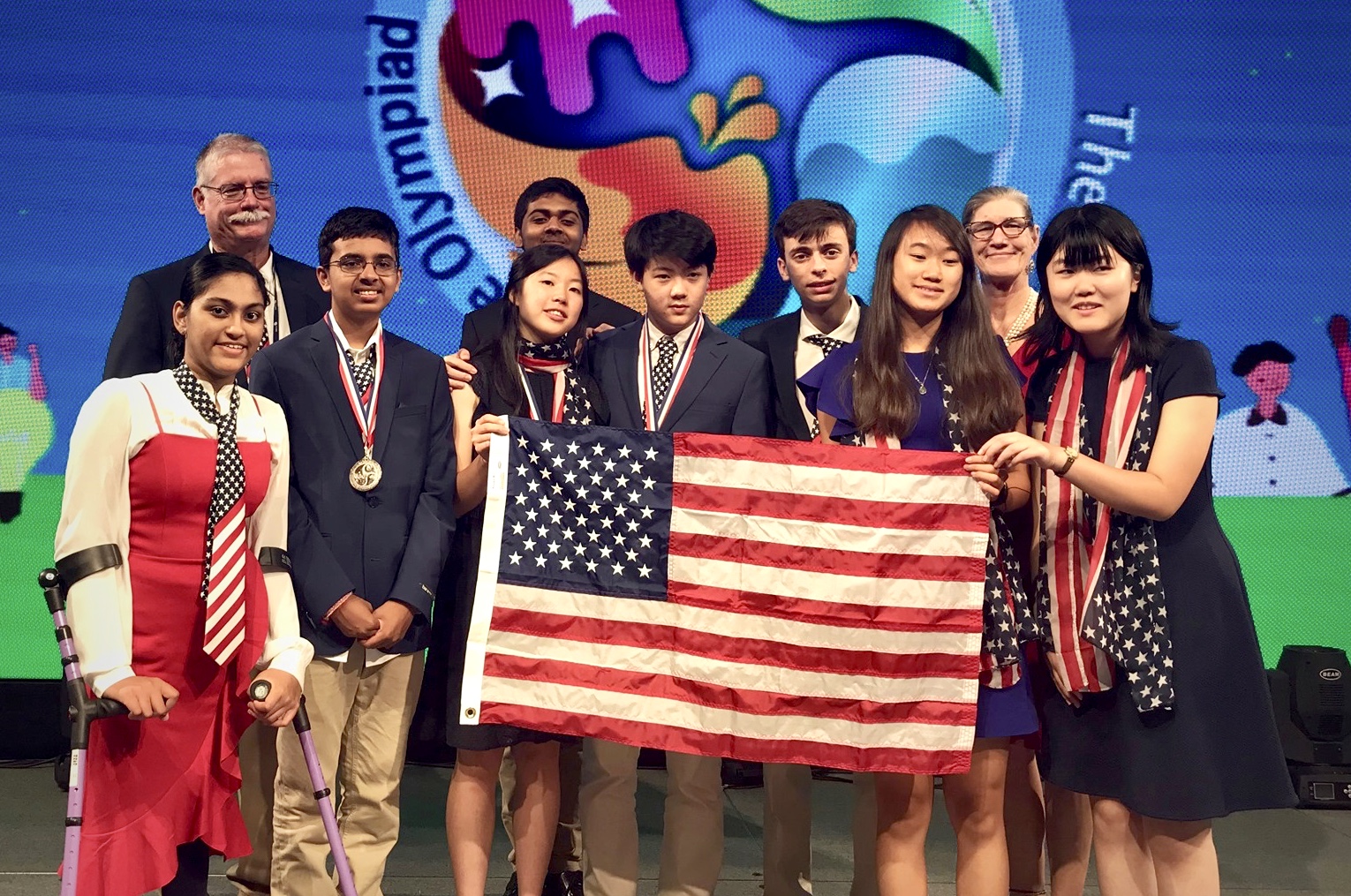 The 2019 U.S. Earth Science Team competed this week at the 13th International Earth Science Olympiad in Daegu, South Korea. The U.S. team achieved one of the best results in the history of the USESO program, with five medals and best practical. Congratulations to the team for their amazing performance!
Main Team:
Chloe Cheng – Venice High School, CA (Gold Medal and Best Practical)
Yuchen Li – Tesla STEM High School, WA (Gold Medal)
Venkat Ranjan – Dougherty Valley High School, CA (Silver Medal)
Vivek Vajipey – West Windsor-Plainsboro High School North, NJ (Silver Medal)
Guest Team:
Brian Amaro – Chattahoochee High School, GA
Fayza Jaleel – Lexington High School, MA (Bronze Team Medal)
Kelly Kang – Stuyvesant High School, NY
Marissa Li – Naperville North High School, IL
Team Leaders: Thomas Tailer and Beth Tailer
Each year, 30 top-scoring students from across the nation are invited to participate in the USESO summer program at the University of Vermont. These students are chosen from hundreds of applicants based on performance on the USESO National Open Exam administered every year. After several rounds of advanced theoretical and practical examinations, 8 students are selected from the summer program to represent the U.S. at the International Earth Science Olympiad. The next IESO will take place in Russia in 2020.