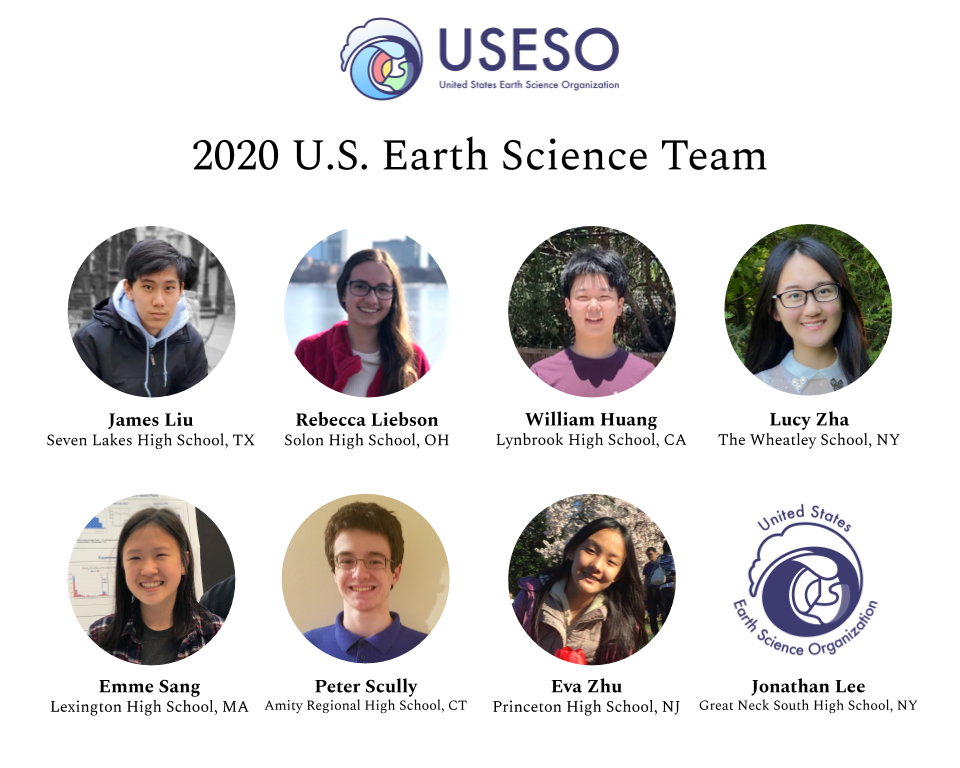 Congratulations to these 8 students for their selection to the 2020 U.S. Earth Science Team. This year's cohort was chosen from the annual U.S. Earth Science Training Camp, which invites ~40 of the most promising high school Earth scientists to participate in a week-long program of advanced Earth science exams, lectures, and presentations.
Under normal circumstances, these students would represent the United States at the International Earth Science Olympiad (IESO), which has unfortunately been cancelled this year.
Please follow our page for updates regarding future iterations of the U.S. Earth Science Training Camp and IESO!